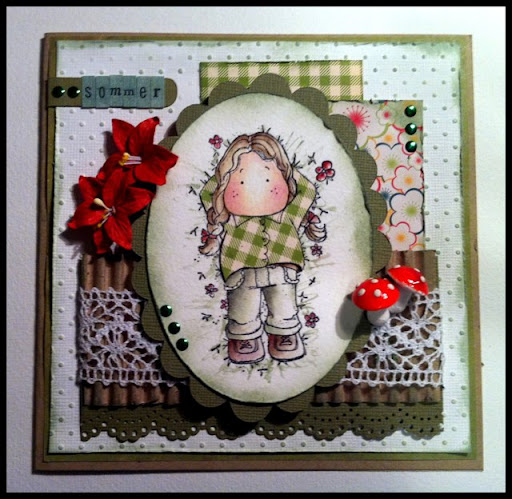 I finished a summer card tonight and will be joining a few challenges with this one.
Sketch Saturday
- # 160 - for the sketch
Just Magnolia
- Week 111 - Paper Piecing to dress up our Images
TOMIC
- # 3 - Summer
Tilda is colored with distress inks. My patternes papers are from my boxes of scraps. Have used the wonderful doily lace ouch from Martha Stewart, flowers and mushrooms are from Papirloftet and the little green "rocks" are from imaginisce, fastened with my irock tool (getting mroe comfotable with it now).